Company management of "Polimex-Mostostal" SA
Management Board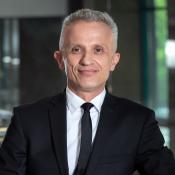 Krzysztof Figat
President of the Board of "Polimex-Mostostal" SA
Krzysztof Figat is a graduate of the Lublin University of Technology, Electrical Department with specialization in power engineering and the Faculty of Economics at the University of Maria Curie-Skłodowska in Lublin in economics and organization of production.
In the period October 2017 – may 2018 was President of Enea Wytwarzanie Management Board.
He was responsible, inter alia, for the completion of construction works on 1075 MW Unit 11 in Elektrownia Kozienice and launching IGCC (integrated gasification combined cycle) project.
Krzysztof Figat was also vice president, CFO at PGNiG TERMIKA, in charge of supervision of preparing a 497 MWe and 326 MWt CCGT project at EC Żerań, in Warsaw.
He began his career  in 1993, in Przedsiębiorstwo Energetyczne in Siedlce, in which he served as President of the Management Board for nine years.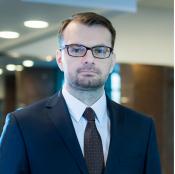 Maciej Korniluk
Vice President of the Board of "Polimex-Mostostal" SA
Maciej Korniluk is a graduate of the Finance and Banking Department at the Warsaw School of Economics (SGH) and is a certified statutory auditor in Poland.
In the period February 2015-January 2018, he worked in the mergers and acquisitions Department at PGE Polska Grupa Energetyczna S.A., including as Deputy Director of the Department.
Maciej Korniluk was involved, among others, in the recapitalization process of the Polska Grupa Górnicza and Polimex-Mostostal, and also the acquisition of EDF's assets in Poland.
In the period February 2017-January 2018 head of Advisory Team on the Development Plan for Polimex-Mostostal, and member of the Committee of Polimex-Mostostal Investors.
During the period October 2008 – January 2015, he worked in the Audit Department of PwC, and since October 2011, held a managerial position.
In the years 2012-2014 was assigned to work at PwC office in Houston.
In the period 2004 - 2008 he was employed in the Audit Department at Roedl & Partner in Poland.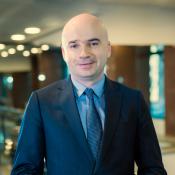 Przemysław Janiszewski
Vice President of the Board of "Polimex-Mostostal" SA
Przemysław Janiszewski is a graduate of the AGH University of Science and Technology in Krakow. He also graduated from the Master of Business Administration at the Kozminski University in Warsaw, as well as the International Institute for Management Development in Switzerland.
Mr. Janiszewski is a manager with many years of experience in the construction industry the country and abroad. Prior to joining the Management Board, Polimex-Mostostal held key manager positions at Skanska S.A. successfully leading and supervising strategic company projects in Poland and abroad.
Most recently, he was the Director of the Railway Area at Skanska S.A. and dealt with the development of a new area of the company's operations in Slovakia and Poland.
Supervisory Board
Wojciech Kowalczyk
President of the Board of Supervisors
Bartłomiej Kurkus
Vice President of the Board of Supervisors (independent)
Andrzej Komarowski
Member of the Board of Supervisors (independent)
Andrzej Kania
Member of the Board of Supervisors
Paweł Mazurkiewicz
Member of the Board of Supervisors (independent)
Konrad Milczarski
Member of the Board of Supervisors (independent)
Katarzyna Dąbrowska
Member of the Board of Supervisors