Company management of Naftoremont-Naftobudowa Sp. z o.o.
Management Board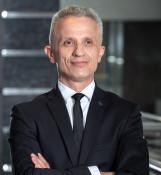 Krzysztof Figat
President of the Management Board of Naftoremont-Naftobudowa Sp. z o.o.
Krzysztof Figat graduated from the Lublin University of Technology, Faculty of Electrical Engineering with a specialization in power engineering, as well as from Maria Curie-Skłodowska University in Lublin, Faculty of Economics with a specialization in the economics and organization of production.
Between October 2017 and May 2018 he held a position of the President of the Management Board of Enea Wytwarzanie where he was responsible, inter alia, for the finalization of the construction of unit 11 with the capacity of 1075 MW in the Kozienice Power Plant, as well as for launching the project "Construction of a gas and steam unit powered with gas from coal gasification". He also served as Vice President and CFO in PGNiG TERMIKA where, apart from the Company's finances, he supervised the preparation process for the construction of a gas and steam unit with the electricity generation capacity of 497 MW and the maximum thermal input of 326 MW at the Żerań CHP Plant.
Krzysztof Figat started his career in 1993 in Przedsiębiorstwo Energetyczne Sp. z o.o. in Siedlce where he served as the President of the Management Board for 9 years.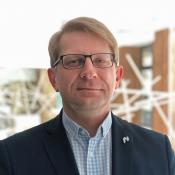 Paweł Rakowski
Wiceprezes Zarządu Naftoremont-Naftobudowa Sp. z o.o.
Mr. Paweł Rakowski is MSc in civil engineering, graduate of Warsaw University of Technology, Branch in Płock, faculty of Construction, Mechanics and Petrochemistry. Mr. Paweł Rakowski completed also postgraduate studies on the Silesian University of technology, faculty of Mechanical-Technology and MBA studies on Lazarski University in Warsaw.
Before Mr. Paweł Rakowski joined a group of managers of our Capital Group he held managerial positions in big industrial construction companies, i.a.  Director of Fuel Division in DiM Construction sp. z o. o., Director of Industrial Construction and Fuel Division in IDS-BUD S.A. and Board Member in Mostostal Płock S.A.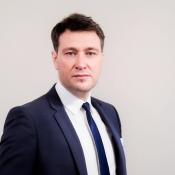 Paweł Rejmer
Wiceprezes Zarządu Naftoremont-Naftobudowa Sp. z o.o.
Pan Paweł Rejmer jest magistrem inżynierem budownictwa Politechniki Warszawskiej, kierunku budownictwo lądowe, specjalność konstrukcje budowlane i inżynierskie.
Zanim dołączył do grona menadżerów Grupy Kapitałowej Polimex Mostostal przez kilka lat związany był z IDS BUD S.A., gdzie pełnił funkcje członka Zarządu Spółki, dyrektora operacyjnego i dyrektora oddziału spółki w Białorusi. W swojej karierze zawodowej Pan Paweł Rejmer pełnił też kierownicze funkcje dla projektów obszaru budownictwa przemysłowego i energetycznego Mostostal Warszawa S.A. 
Pan Rejmer posiada liczne uprawnienia i certyfikaty m. in. uprawnienia budowlane wykonawcze bez ograniczeń w specjalności konstrukcyjno-budowlanej, PRINCE2 Foundation Certificate in Project Management oraz Certyfikat Audytora wewnętrznego zarządzania jakością, środowiskiem i bhp.