Company management of Polimex Operator Sp. z o.o.
Management Board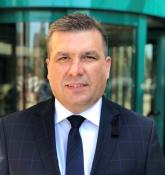 Karol Goś
President of the Board Polimex Operator Sp. z o.o.
Karol Goś graduated from the Faculty of Automotive and Construction Machines at the Warsaw University of Technology with the title of Master of Science in heavy machinery.
Karol Goś is a manager with many years of experience in project management of large companies in the automotive industry.
Recently, he was associated with Toyota Material Handling Poland where he was successively the regional service manager, and then the regional sales director responsible for planning and implementation of the company's sales strategy, the work of sales teams and the service of key clients. He started his professional career at the Inter-Team.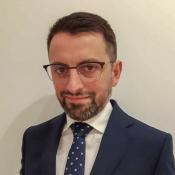 Michał Kowalczyk
Wiceprezes Zarządu Polimex Operator Sp. z o.o.
Pan Michał Kowalczyk jest inżynierem Państwowej Wyższej Szkoły Zawodowej w Krośnie - specjalizacja Mechanika i Budowa Maszyn oraz absolwentem Politechniki Rzeszowskiej, gdzie zdobył tytuł magistra inżyniera - Zarządzanie i Inżynieria produkcji.
Pan Michał Kowalczyk jest związany z Grupą Kapitałową Polimex Mostostal od prawie 10 lat. Swoją karierę zawodową zaczynał w spółce Naftobudowa S.A. w 2009 roku. Od 2011 do 2017 pracował w Polimex Mostostal w segmencie "Bazy Sprzętu" na stanowiskach kierowniczych.
Ze spółką Polimex Operator związany jest od momentu jej powstania 2017 roku, gdzie pełni funkcję Dyrektora ds. Technicznych.