Company manegement of Polimex Infrastruktura Sp. z o.o.
Management Board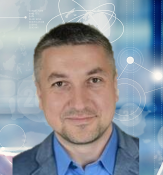 Przemysław Janiszewski
President of the Management Board of Polimex Infrastruktura Sp. z o.o.
Przemysław Janiszewski graduated from AGH University of Science and Technology in Kraków. He also holds an MA diploma in Business Administration from Kozminski in Warsaw and a diploma from the International Institute for Management Development in Switzerland.
Przemysław Janiszewski is a manager with many years of experience in the construction segment both in Poland and abroad. Before his appointment as the Vice President of Polimex Mostostal S.A. he held key executive functions in Skanska S.A. where he successfully managed and supervised strategic domestic and international projects.
Most recently he served as the Director of the Railway District at Skanska S.A. where he was in charge of the development of new operating activities of the company in Poland and Slovakia.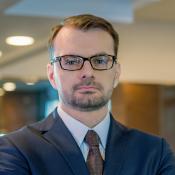 Jacek Szuta
Vice President of the Board of Polimex Infrastruktura Sp. z o.o.
Pan Jacek Szuta to doświadczony menadżer i inżynier budownictwa. Przed dołączeniem do Grupy Kapitałowej Polimex Mostostal związany był z grupą Skanska gdzie nadzorował realizacje projektów infrastrukturalnych, pełniąc funkcje od kierownika budowy, przez kierownika projektu do stanowiska dyrektora projektu.
Pracował również jako dyrektor projektu w firmie Eurovia Polska S.A. na budowach autostrad, obwodnic i dróg ekspresowych.
Pan Jacek Szuta jest absolwentem Wydziału Budownictwa Lądowego Politechniki Gdańskiej.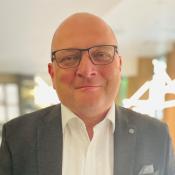 Arkadiusz Arciszewski
Wiceprezes Zarządu Polimex Infrastruktura Sp. z o.o.
Arkadiusz Arciszewski, to doświadczony inżynier i menadżer od lat związany z budownictwem. Jest magistrem i inżynierem Politechniki Świętokrzyskiej w Kielcach kierunku budownictwo, specjalizacja budowa dróg i mostów.
Zanim dołączył do Grupy Kapitałowej Polimex Mostostal pełnił funkcję Wiceprezesa Zarządu - Dyrektora Technicznego w spółce budowlanej notowanej na GPW – TRAKCJA S.A.
Odpowiadał za cały pion produkcji, przygotowanie, organizację i realizację wszystkich kontraktów budowlanych Spółki, w branżach: kolejowej, drogowo - mostowej, tramwajowej, a także energetycznej. Zajmował się organizacją, nadzorem i kontrolą budżetów - całego pionu produkcji, poszczególnych branż oraz kontraktów. Nadzorował przygotowywanie ofert dla Zamawiających i procesy zakupowe spółki.
W swojej wieloletniej karierze zawodowej zajmował kluczowe stanowiska kierownicze w największych polskich firmach budowlanych m. in. dyrektora kontraktu budowlanego i dyrektora pionu budownictwa komunikacyjnego w IDS-BUD S.A., inżyniera kontraktu TPF sp. z o.o., dyrektora kontraktu budowlanego Tracja PRKiI, prezesa zarządu BUDTH sp. z o.o., dyrektor kontraktu budowlanego P.R.I. POL-AQUA S.A., Inżyniera budowy/specjalisty ds. roszczeń STRABAG Sp. z o.o. oraz kierownika kontraktu budowlanego Budimex Dromex S.A.Był również zastępcą dyrektora Centrum Realizacji Inwestycji PKP Polskie Linie Kolejowe S.A.
Ma ogromne doświadczenie w organizacji, prowadzeniu i nadzorach nad realizacją dużych kontraktów drogowo-mostowych.